We invite you to help create a day of sanctuary, where people of all religious traditions may come,
see and feel that they are accepted and honored. The centerpiece of our day is a Community
Potluck, an opportunity to relax and chat informally with our neighbors. Before and after the
potluck will be joyous and contemplative sessions of the Dances Of Universal Peace. It all begins
with a Universal Worship Service, featuring readings and songs from the world's major religions.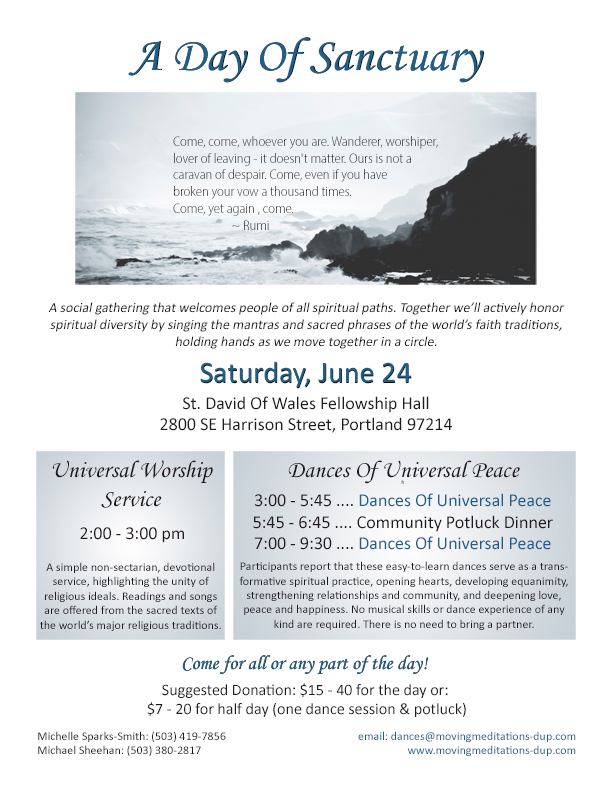 * * *

Previous Special Events



Celebrate Women
March 7, 2017

URS Of Hazrat Inayat Khan
February 7, 2017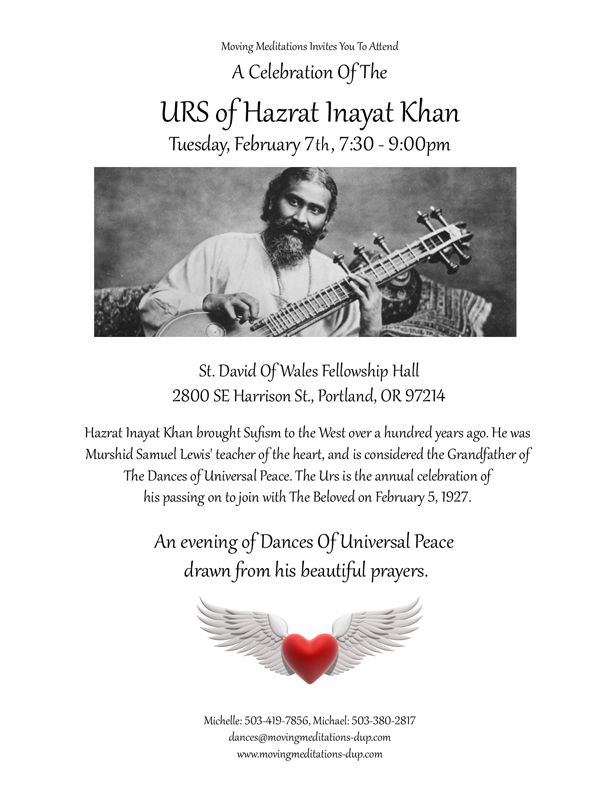 25th Annual Global Peace Dance
December 31,2016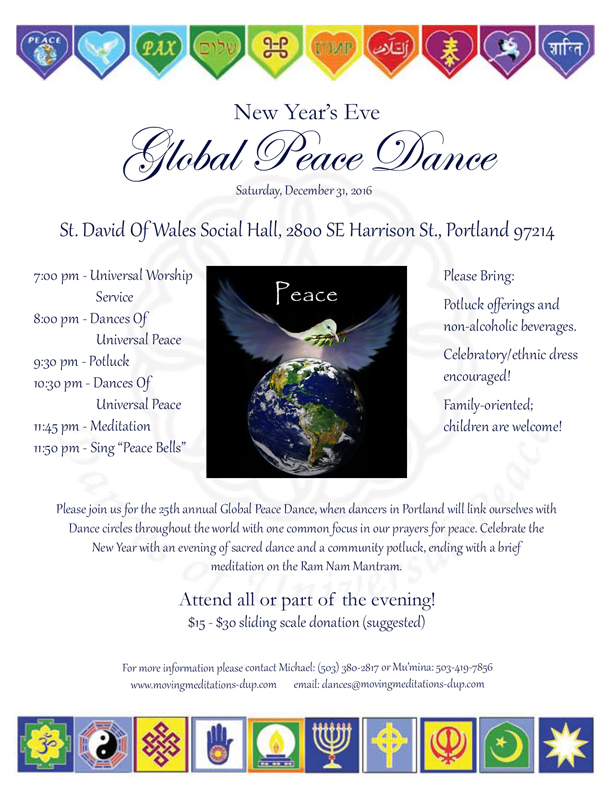 Dance Leader Training and Public Dance
August 29,2015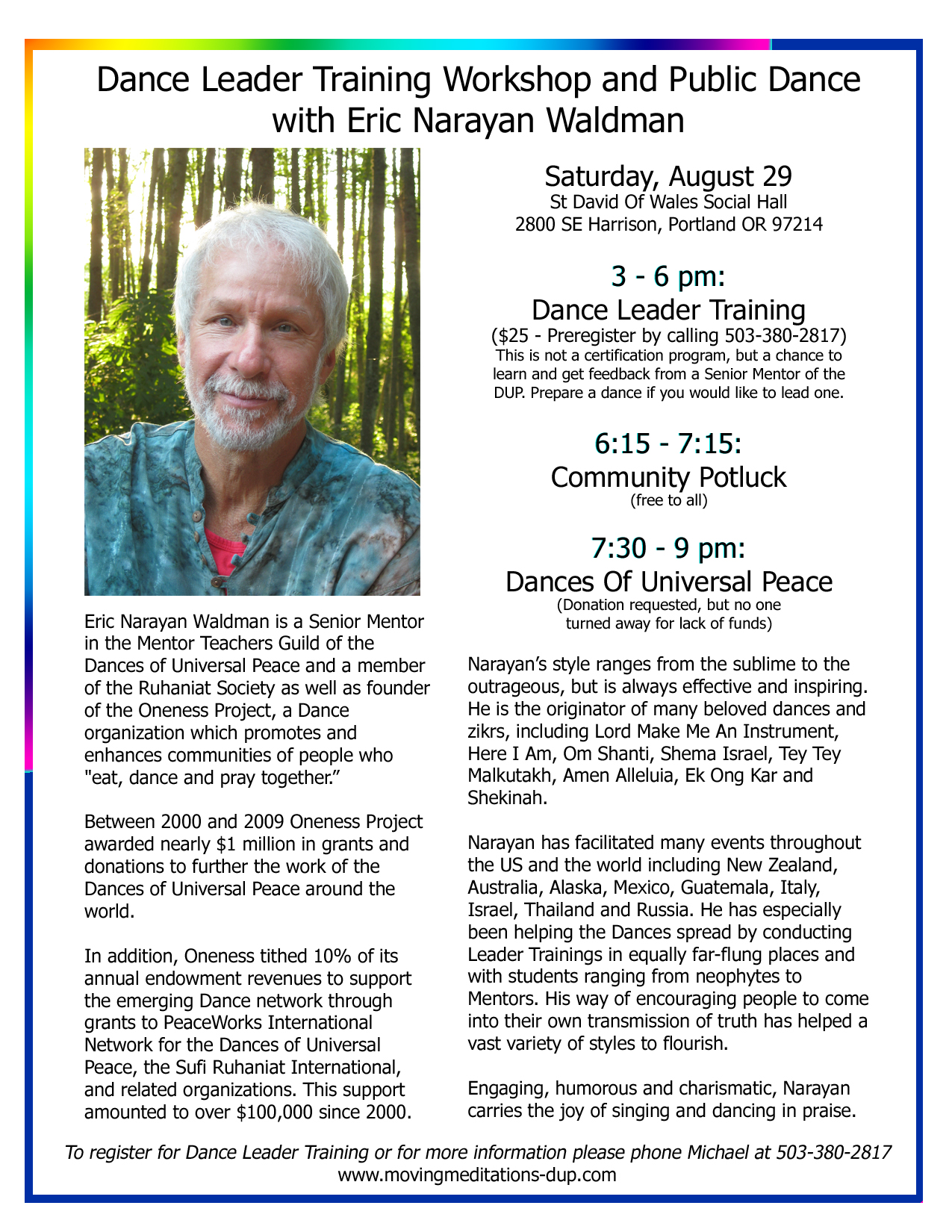 URS Of Hazrat Inayat Khan
February 3, 2015

Fully Open, Fully Real
June 18,2016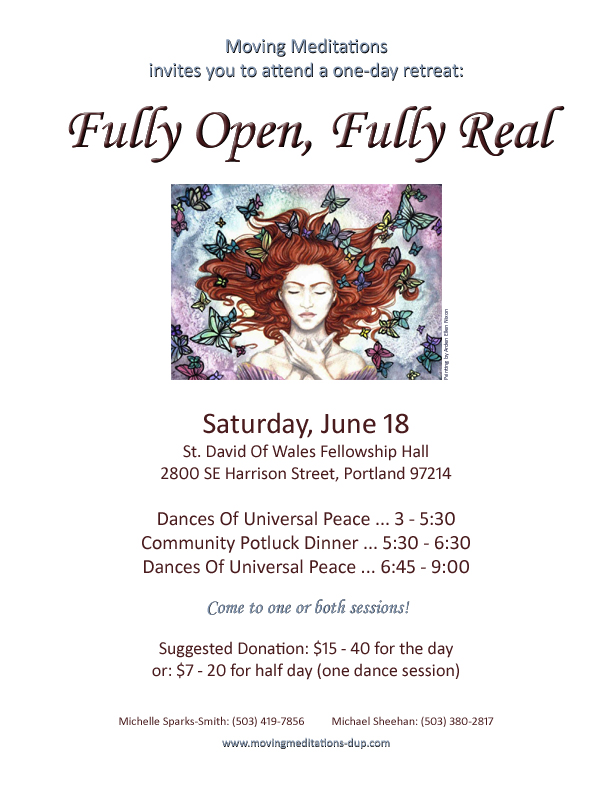 An Evening Of Zikr
August 28,2015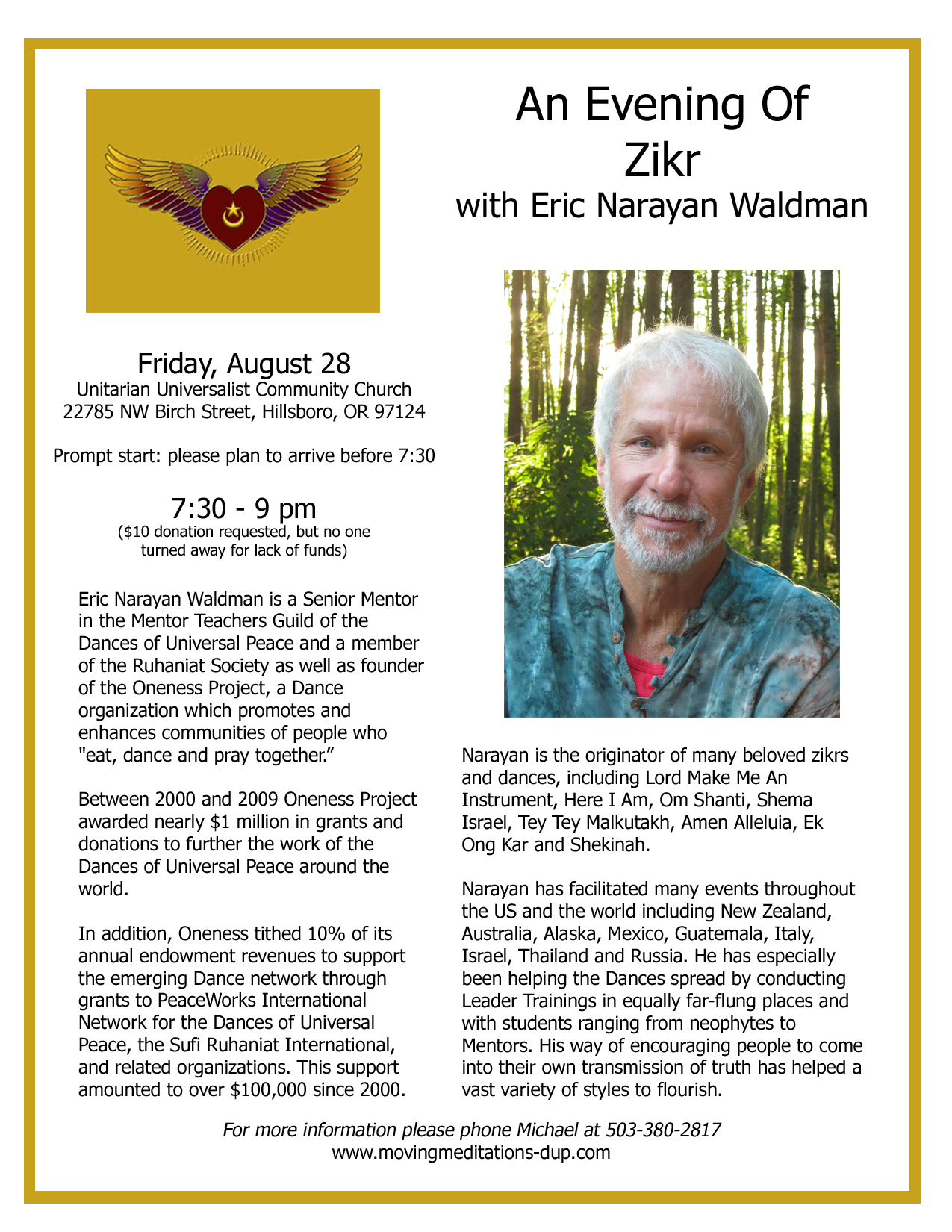 23rd Annual Global Peace Dance
December 31,2014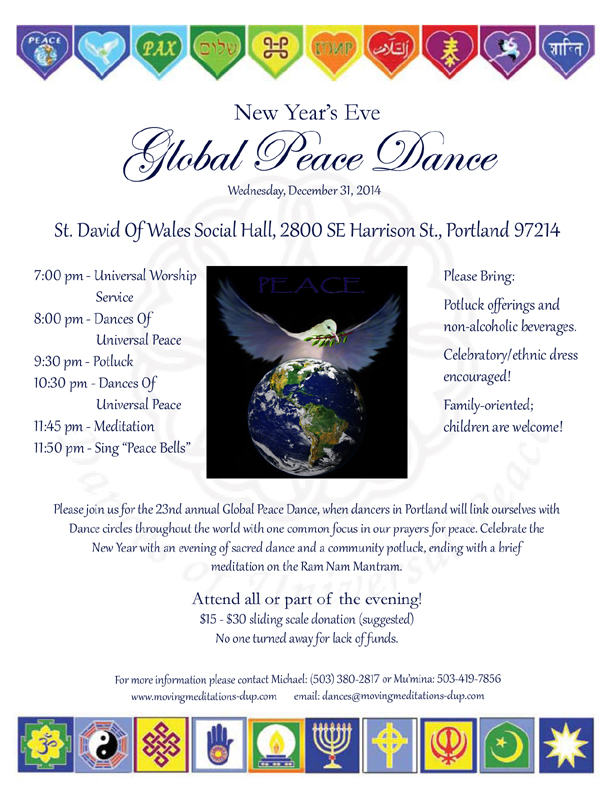 24th Annual Global Peace Dance
December 31,2015

The Unity Of All
April 25,2015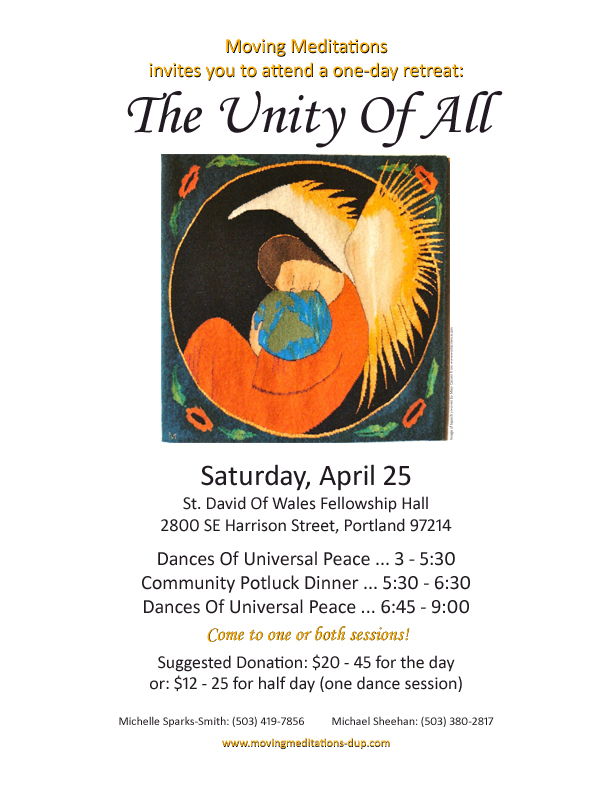 Harvest Of Light
September 20,2014

Facets Of The Jewel
June 21,2014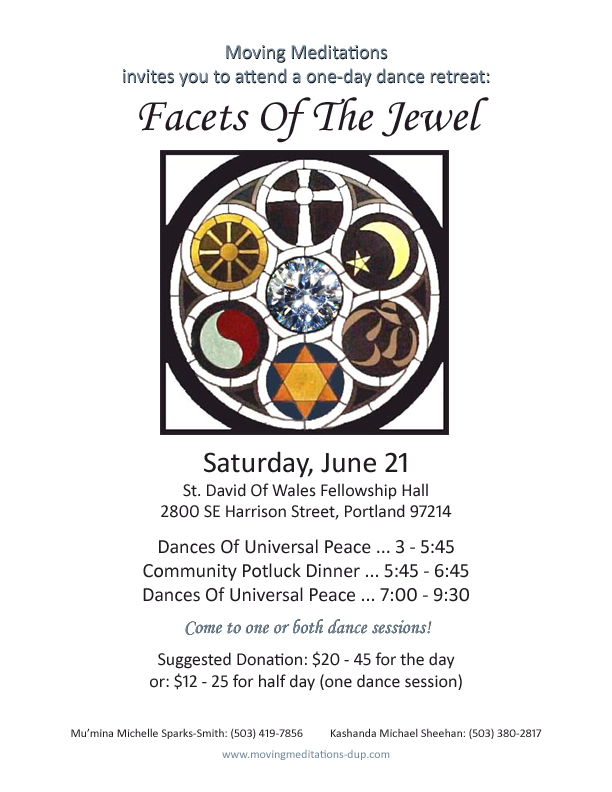 Blessed Are The Pure In Heart
June 15, 2013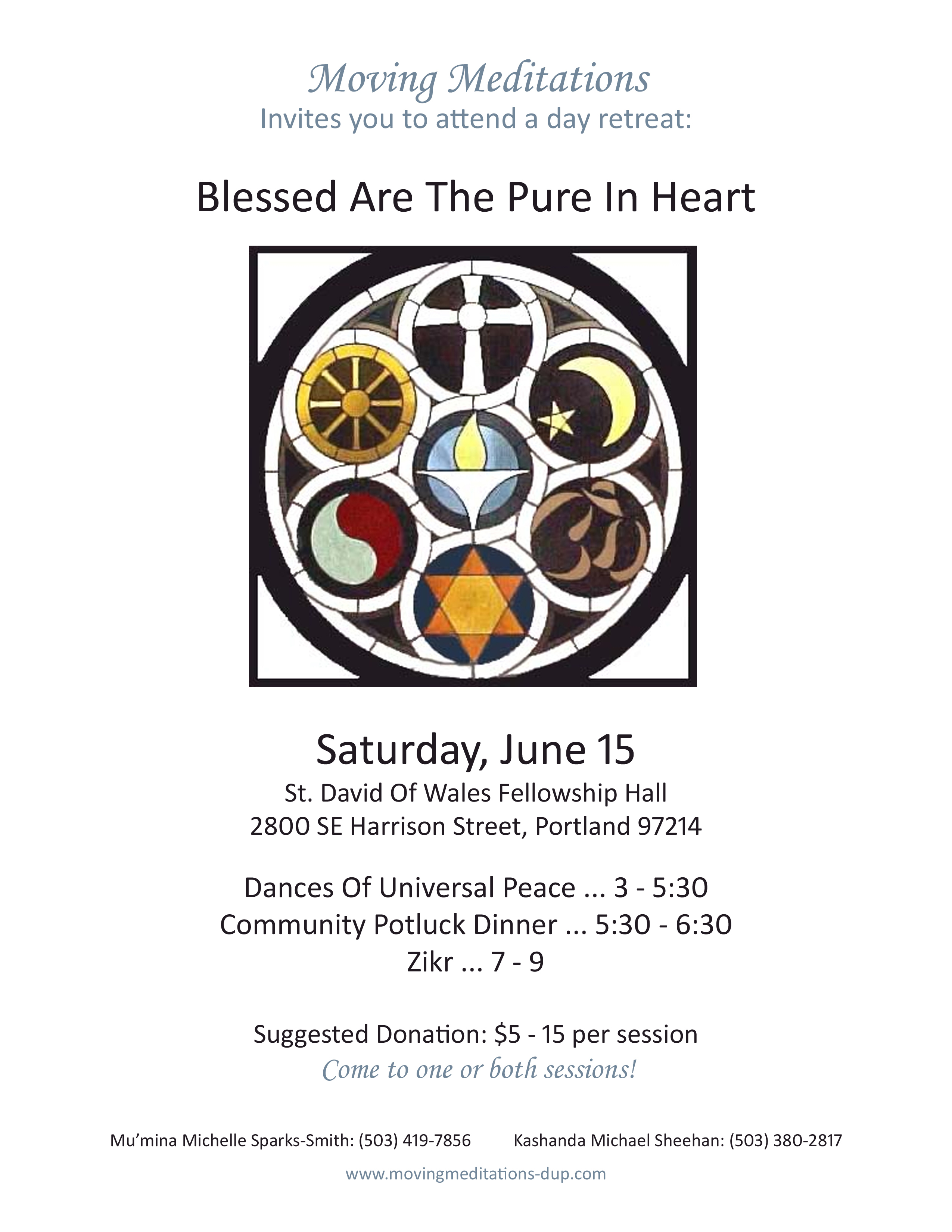 URS Of Hazrat Inayat Khan
February 4, 2014


URS Of Hazrat Inayat Khan
February 5, 2013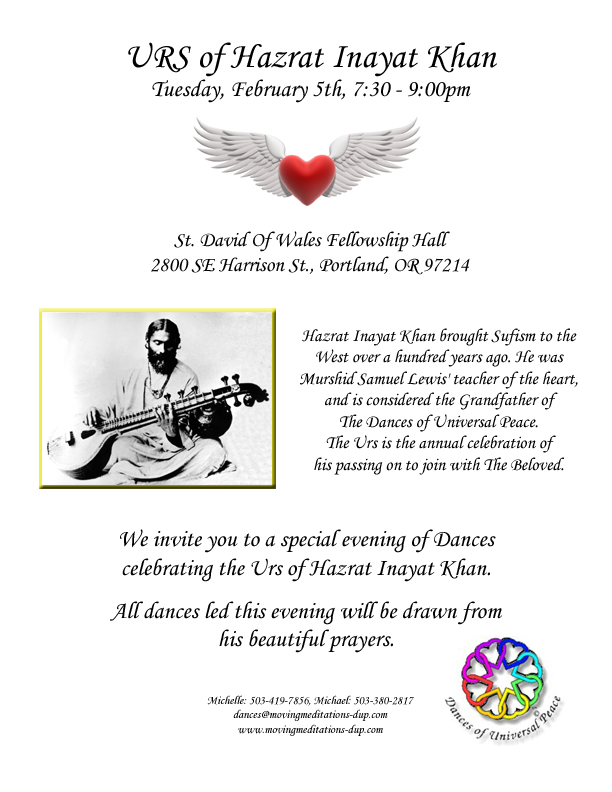 22nd Annual Global Peace Dance
December 31,2013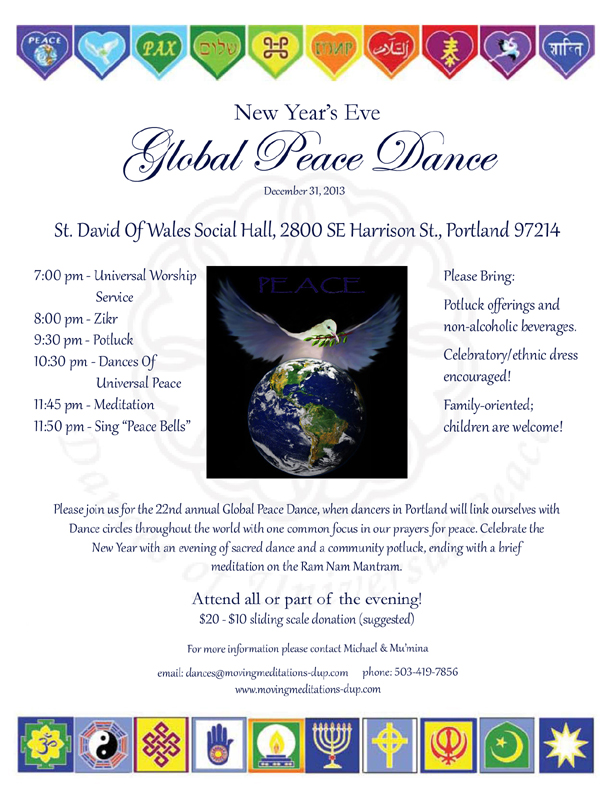 21st Annual Global Peace Dance
December 31,2012